Infiniti Media, Inc. takes tremendous pride in responding to the voices of industry by providing the recording community with the largest selection of quality audio, video and cassette disk cases, and video magnetic tapes available.
Infiniti Media is your strategic partner for rigid plastic packaging. Our Paducah manufacturing plant is a fully automated injection molding facility with dual line rail spur. We are currently processing approximately 2 million pounds of material per month with expansion capability to increase capacity. The plant is ISO 9001 compliant.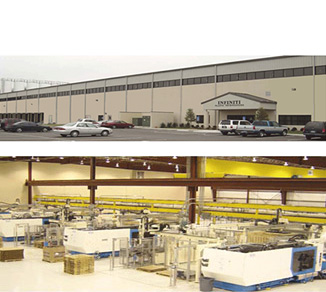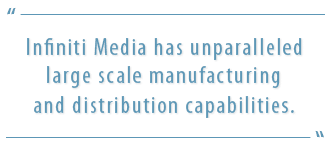 Product Development

INFINITI MEDIA offers to its customers a consultative approach to product development. We start with a comprehensive evaluation of your business needs and media packaging requirements. Our staff consists of highly trained sales, product and engineering management and support personnel for complete and integrated hands-on product development.
Packaging Decoration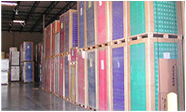 INFINITI MEDIA offers unlimited custom color options for enhanced branding and promotional packaging opportunities. Using state of the art capabilities we can create unique cosmetic effects such as pad-printing, hot dye stamping, embossing, pearlescent, etc. These cosmetic effects can be added to almost any INFINITI MEDIA product available.
Product and Service Quality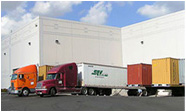 Our quality assurance initiatives include well-established guidelines and procedures that maintain excellence in manufacturing and superior quality that our customers have come to expect from INFINITI MEDIA.

INFINITI MEDIA has instituted strict production and process control standards to ensure that every solution is delivered to exact product and customer specifications.