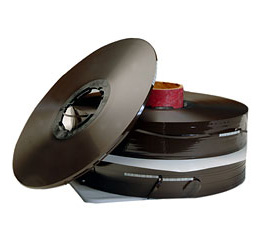 Audio Pancake
Description
We provide c-60, c-90 and c-110 audio pancake, both voice and music grade to duplicators. Excellent audio tapes should have a superior maximum output level, better frequency features and less noise. Even audio maniacs praise Infiniti Media's audio tapes for their perfect sound reproducing ability. Due to hypersensitivity, livelier and clear sound can be heard. In particular, the "Ma" cassette tape generates clearer sound because oxidized steel with cobalt is used. Infiniti Media provides many goods used for various purposes including voice recording use "MX3", music recording use "MX3", and high speed recording SX3/VX3. We also meet the challenge of reproducing even more perfect sound with the final aim of zero noise.
Want this product?
Call us direct 310.618.8288
Interested? We'll contact you.