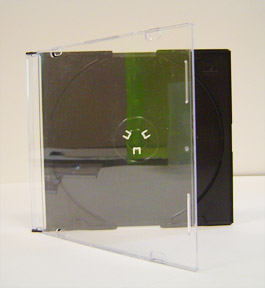 CD CASE
Ultra Slim 5.2 mm Jewel Box
Description
We offer a wide variety of CD cases, from the traditional jewel case, and c shell to the popular ultra and maxi slim case. We also offer Doubles, Quad Boxes, Polyboxes, Trim Paks, and various other cases as well. Please ask about our high quality Trays, including singles and our premium 2X Smart Trays. There are many different styles and colors to choose from, and all are made from the highest quality plastics. Any of our CD cases can be used for DVD's, too!
Want this product?
Call us direct 310.618.8288
Interested? We'll contact you.